Category: Think
---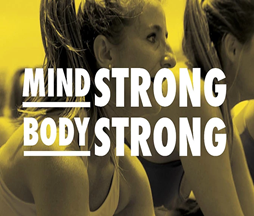 Lets try Mental Mondays instead!
Sounds a bit dodgy like that, probably best to call it Mental Health Mondays from here on in. 😁
In our last post a couple of weeks back, we provided a somewhat convoluted definition of mental health. To better understand how people can spiral from low mood to depression requires a more specific understanding of the factors that affect our mental health:- 🧐
🧠 Healthy Thinking (Cognition):The ability to think clearly, maintain perspective, solve problems and make rational decisions.
🥶 Emotional Intelligence: Our ability to experience, understand and express our feelings and emotions.
🌍 Healthy perception: Being able to make sense of the events and the world around us.
👥 Social acceptance and integration: Our ability to make and retain relationships whilst participating in society at large.
😭 Coping with the demands of life: Our ability to deal with setbacks and difficult … Read More »
---
Have you ever started an exercise regime or Diet and not followed it through?
Do you get frustrated at your inability to create meaningful long term change?
Have you ever wondered why some people seem to be able to turn their hand to just about anything and get fantastic results?
If you answered yes to any or all of these questions then the Activlife Program is for you. Using our unique tri-lateral approach to achieving long term successful change the Activlife program will help you to a healthier happier fitter future!
Social Hypnosis
SOCIAL HYPNOSIS
How many of you reading this article right now, woke up this morning and said to thRead more
The Human Mind
THE HUMAN MIND.
Twice the size of a human fist.
Weighing in at about 1.5 Kgs.
Comprised of trillionsRead more
Programming
The difference between success and failure in any endeavour in life lies … Read More »
---
Distrust Your Feelings in a Low Mood
It has been said that our Feelings are emotional responses to our thought processes. A conscious reminder of what is going on in our heads! If we think sad thoughts, we feel sad, think happy, optimistic thoughts and guess what? We feel…..you got it, happy and optimistic. Its not rocket science!
Why then do we as individuals and society in general encounter so many challenges with how we feel?
I am feeling a bit low today because……. I am feeling really good today because…….I am feeling stressed because…….. I will let you fill in the blanks but chances are you are more than familiar with these phrases.The interesting point is not so much the fact that we feel happy or stressed or tired or sad or whatever-that's a part of being human, but the myriad of … Read More »
---
Moods are like seasons, constantly changing and very unpredictable
Understanding the nature of Moods will help to significantly improve the quality of relationships, both personal and professional as well as equipping us to enjoy a better quality of life.
Moods are like seasons, constantly changing and very unpredictable!Sadly, it seems that very few of us actually understand this well enough to work around our moods, instead preferring to bulldoze our way through even the lowest of moods and look out anybody who is in the way!
Most peoples reality is that in a low mood life takes on a fairly bleak perspective.
---
Would it surprise you to discover that one person's reality can be very different from others?
Thoughts are not real. They do not exists in the multidimensional world that we live in. Thoughts themselves may exist for a time in our heads, but they have no physical shape or structure that we can relate to outside of this.
Having said that our thoughts can have a profound effect on our experience of reality. Our past and present do not exist in the "real world", they are both figments of our imagination. Reality lasts but a moment and is then re-lived through our thoughts.
If you have ever watched a sporting event with someone only to later wonder if you both witnessed the same event as your post event accounts were so very different then you have had an insight into how to people … Read More »
---
Which Thoughts will you pursue?
Understanding how Thought profoundly affects every aspect of our lives is the key to successful change. Thinking happens whether we want it to or not, apparently some 60,000 times a day (Mali Sharif-The secret) most of which go unnoticed (sub-conscious). Thoughts, positive or negative are going to occur regardless, as they change from moment to moment life can become a bit of a struggle. The secret, if there is one, is in understanding that it is not about denying thoughts, we can no more decide what thoughts are going to pop into our head than we can choose the colour of our eyes or hair!
The wisdom lies in becoming more aware of our thoughts and deciding which ones to let go of and which ones to pursue……
If we pursue sad thoughts should we really be surprised … Read More »
---
Man cannot discover new oceans unless he has the courage to lose sight of the shore!
In life sometimes it is easier to do nothing.But if you choose this option don't be surprised if nothing changes!
The process of change is one seldom undertaken because more often than not, as human beings we have what has been described by some as an "irrational a fear of failure". A statement that is made all the more interesting when we consider that there are very few successful people who have not had their fare share of failure.
Evidence (Naidoo and Wills, 1994) suggests that for people to experience long term successful change certain criteria must be met. You must first want to change – it's no good partners, colleagues or friends brow beating you into change. It must be something that you want to happen! … Read More »
---
BOOKS AND AUDIO
AUTHOR
PUBLISHER
STOP THINKING AND START LIVING
DR RICHARD CARLSON
THORSONS
YOU CAN BE HAPPY NO MATTER WHAT
DR RICHARD CARLSON
HODDER & STOUGHTON
THE 7 HABITS OF HIGHLY EFFECTIVE PEOPLE
STEPHEN COVEY
SIMON & SCHUSTER
USING YOUR BRAIN FOR A CHANGE
RICHARD BANDLER
REAL PEOPLE PRESS
NLP THE NEW TECHNOLOGY OF ACHIEVEMENT
STEVE ANDREAS & CHARLES FAULKNER
NICHOLAS BREALEY PUBLISHING
NLP THE NEW TECHNOLOGY OF ACHIEVEMENT
FAULKNER / GERLING / SCHMIDT / MACDONALD / HALLBORN / SMITH.
NIGHTINGALE CONANT
STOP THE EXCUSES;HOW TO CHANGE LIFELONG THOUGHTS
DR WAYNE DYER
HAY HOUSE
HOW TO STOP WORRYING AND START LIVING
DALE CARNEGIE
CEDAR
YOU'LL SEE IT WHEN YOU BELIEVE IT
DR WAYNE DYER
ARROW
CHANGE YOUR LIFE IN 7 DAYS
PAUL MCKENNA
BANTAM PRESS
SUCCESS FOR LIFEAUDIO
PAUL MCKENNA
PAUL MCKENNA PRODUCTIONS
A time to change…
---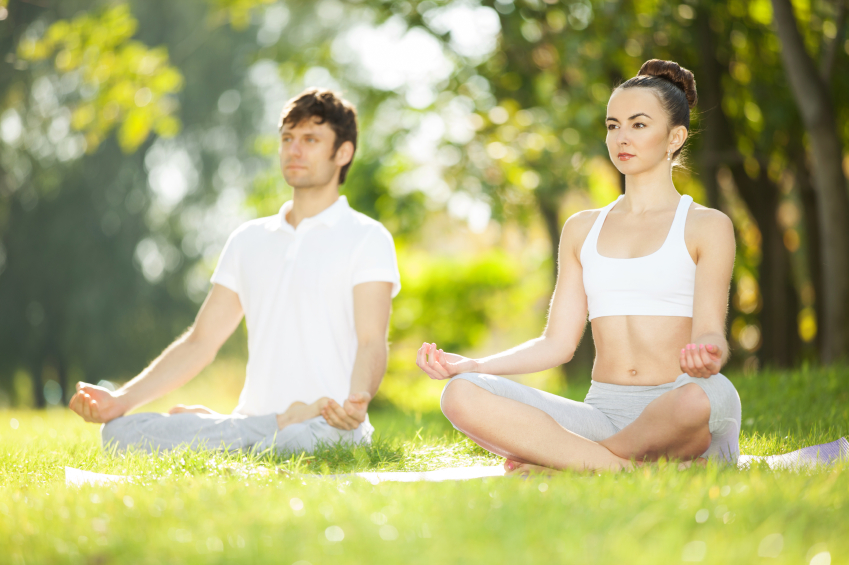 Step 1
Identify you objective
"Some men see things and ask why? I dream things that never where and ask why not?"
Ask yourself, what would you do if you knew you could not fail?
In the gym, at home or work, the context isn't really that important.
What kind of body do you want? Where would you really like to live? What sort of job would you like to do? These are all questions that, all too often we shy away from answering. Why? Once again, that irrational fear of failure! Let me tell you, there is not one truly successful person in this world who has not failed. In a strange kind of way failure is part of success. How can you feel the elation of success or achievement if you have never experienced the disappointment of getting something wrong … Read More »
---
SUCCESS 
The achievement of our own personal desires. (Deepak Chopra)
Success or Failure is perhaps a culmination of all of our Perception's, Experiences, Beliefs, Thoughts, States and Behaviour to date and certainly open to interpretation. Remember Thomas Edison and the light bulb!
When asked by a reporter for the New York times how it felt to have failed some 900 times in his attempt to create the electric light. Edison replied
"Young man, I have not failed at all. I have successfully eliminated 900 ways that won't work . When I have eliminated all of the ways that it won't work I will be left with the one that will."
Probably one of the most inspiring definitions of the difference between success and failure was delivered by a school teacher to a pupil at the end of a particularly difficult term. It went something … Read More »